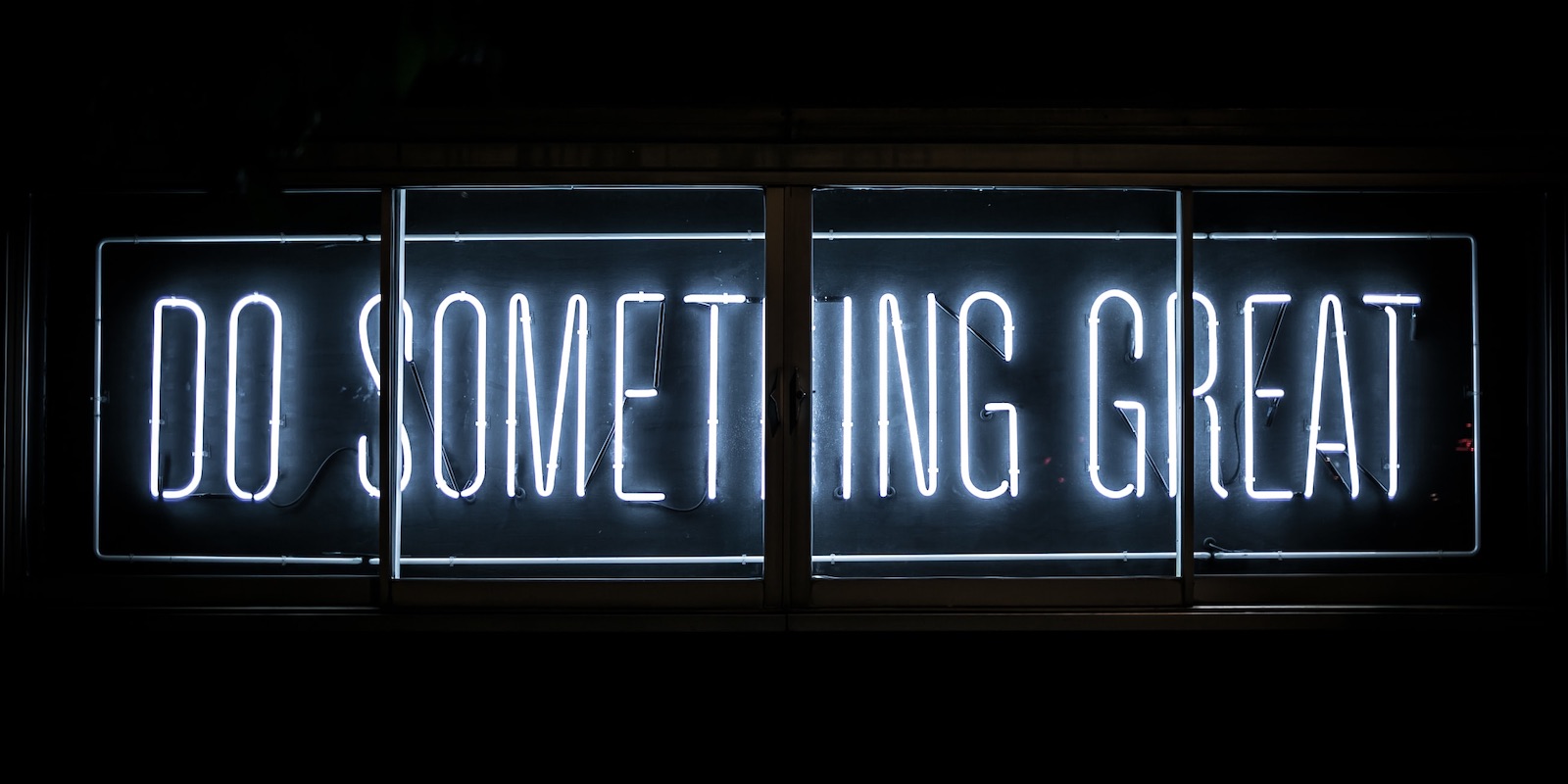 I swear in the last 5 days, I must've seen either direct or indirect references to the Stockdale Paradox that I spoke to you about some 15 days ago more than a dozen times. So, I figured it'd be worth saying something about it once more since the general sentiment seems to be on people's mind—and, with good reason, obviously.
I'm not going to introduce the whole thing again. If you aren't familiar with it, I'm sure your Google-fu is sufficient for making the introduction.
But the whole question of hope, optimism and commitment the way it's been coming up, in everything from the blatant "Hope kills!" references to things more subtle and nuanced, was on my mind lately as I've been speaking to a number of people seeing the current state of the world from a variety of perspectives.
There's the 90+ year old woman who's been locked inside for weeks, and is struggling to focus a bit on projects like organizing photos, but then she's been through actual wars, with bombs falling on her head and watched people she knew being literally blown to pieces, so, from her perspective, a little boredom isn't such a bad alternative.
Then there's the commitment of the young boy who picked the lock of his security professional father's office while he was on a conference call with the Executive Team just to say hello. I'd say Dad's been using some of their Father-Son time rather well.
And, of course, the naive hope of thousands (if not more) Americans who are desperate to go outside, because they have hope that the whole thing is over-blown—and they have perhaps even more dangerous hope that the current political leadership on either side of the aisle will be able to successfully salvage the battered soul of a country whose national pastime used to be something other than pointing out just how stupid "the other guy" must surely be.
Closer to home, there's the hope of security professionals who are sitting in the dark, mushroom-like, and who have only been told very little of what's happening, what they can expect and how the current situation may impact their professional world. In one case, the CISO was asked what his plan was for getting laptops back from people who were WFH for over a month, but it seemed that someone had forgotten to mention the fact that this was an issue because they were furloughing a sizable portion of their workforce.
Then there might be frozen "until further notice" budgets for everything from biscuits to training to transformation programs not yet started, but no real insight or communication as to when, or how, things might get better and back on track.
Or, you might be one of the unfortunate ones forced out of your self isolation because your organization was paralyzed by a lack of forward planning, meaning that the capacity of the telco carriers and VPN infrastructure wasn't up to snuff to support whole-sale WFH, and, oh…yeah…the people who need to approve any changes aren't really available right now.
But…I'm sure it'll get better soon.
Or perhaps there was the hope of carrying the torch – or at least being part of the charge – to build a "real" architecture program in an organization who said all the right words and clearly had the needs…and yet, 6, 12, 18 or even 24 (or more) months later, you're still about as close to getting to do architecture as this whole pandemic thing is to really being a government hoax so "The Watchers" can change the batteries in the birds.
It's funny how the things that really make a difference, both individually and to the world, ultimately come down to one or more, seemingly small sets of decisions. The most fundamental ones being whether you're going to focus on what you can really control:
Your activity, or how you choose to spend your time, and your behavior, or how you respond to the events you experience in the world.
Are you the kind of person who holds the candle for the chance to finally do "real security architecture" while being continually pulled into operational firefighting, hoping that "any day now" things will get better?
Or are you the kind of person who – even when they're drafted to do incident RCA because there's simply nobody else around who knows the environment better than you – takes the extra 20 minutes to 2 hours to create, update and maintain your own, private architectural models of the organization—just so you can keep your own sanity and stop having to find the same answers to the same problems every damn time you get pulled into doing it?
The kind of person who's committed to practicing architecture come Hell or high water, and who knows that, even if it isn't here, someday you're going to be doing real architecture because you're honing your skills every single day?
There's a big difference between the two.
One's going to OD on stress and frustration of failing to face their reality, burn out and potentially even be forced to leave the profession due to health reasons.
And the other's probably going to be just as frustrated…but they're going to channel that energy into fueling their commitment to be a better architect, create the opportunity for change in their current organization or simply getting all the practice they can so they can jump ship to a better organization where they know they'll be truly appreciated.
As I've said before, unless I know you, I've no idea which type of individual you are. Whether you're a victim of foundationless hope, or whether you're hyper-aware of the realities of your world and laser-focused on honing your activity and behavior to slowly, step-by-step, become the vision of your future self you know is possible.
But I do know which type of people are going to get the most out of the next cohort of the Building Effective Security Architectures program I'm kicking off in July. And, after just over 1,000 words, I'm guessing that now you probably do too.
I'm fully aware that the timing for this cohort isn't great and the security budgets may be frozen harder than a (gradually-warming) Antarctic lake, but, really…
…so what?
That's the pisser about life. It doesn't always go the way we plan, and when that happens, we always have a choice, because, fundamentally, it's an event. And we have the ability to decide how we respond to that event.
Are we going to let it hold us back, or are we going to fuel the fire that drives us forward?
Truly, I have no idea what you should do or whether you should join the cohort or not. And it shouldn't really be about the $2,000 discount you get if you do it before Sunday either. If you're already committed to moving forward no matter what, then that's just something you can put in your pocket and use to your favor as you see fit.
And if you're not, you're not.
Here's the link for those who want it:
But just remember, if you do really want it…if you do want to be part of the 1% of security architects in the world who see architecture as more than merrily arranging technology infrastructure to mirror the marketing brochure of the latest and greatest control library, then, unless you have all the money in the world, It'd probably make sense to get the $2,000 discount.
Because from midnight on Sunday, I'm not going to talk about it for a while, and the price is going to go up by $1,000. And, should you decide that it's something you want to do after all, the delay will have cost you (or your security budget) at least $1,000 more than it could've.
Stay safe,
ast
—
Andrew S. Townley
Archistry Chief Executive